Our Team
Lighthouse Psychology is a full-service psychology practice.
WHO WE ARE
Our Professional Staff:
Dr. Michael Zwiers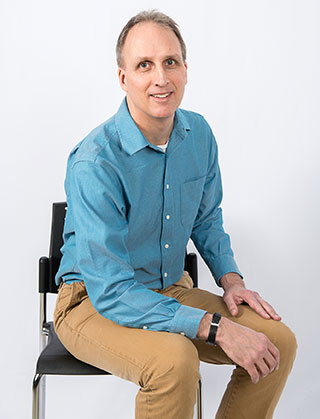 TRAINING:
Permanent Teacher Certification (AB)
Permanent Early Childhood Specialist Certification (AB)
Masters in Individualized Education with School Psychology (UofA)
PhD in Counselling Psychology (UBC)
Internship in Child Clinical Psychology (Hospital for Sick Children, Toronto)
Post-Doctoral Training in Clinical Psychology (Waterloo HSO)
AWARDS:
Psychologist of the Year 2015 + 2016 (Psychologists' Association of Alberta)
AFFILIATIONS AND EXPERTISE:
Former School psychology consultant for: Learning Disabilities, Autism, Behavioural & Emotional Disorders, Giftedness, Health Conditions & Environmental Sensitivities, Hearing Impaired, Vision Impaired, Severe Disabilities (Waterloo Region District School Board)
Former Manager of Clinical Services (Calgary Learning Centre – CanLearn Society)
Former Assistant Professor, Chair, and Director of Internships and Practica (University of Calgary Counselling Psychology Program)
Current Adjunct Assistant Professor (University of Calgary, Educational Psychology)
Current supervisor and trainer of psychologists in assessment, diagnosis, and therapy
Specialist in: learning disabilities, autism, ADHD, anxiety, OCD, and diagnostic assessment
---
OUR FRONT OFFICE
Aharon Ikar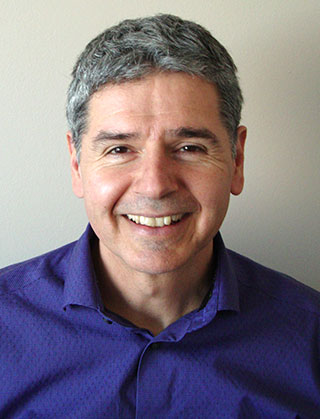 Aharon is our office manager, and the first person you will talk to when you call or visit.
He has fifteen years of customer service and office management experience.
Aharon speaks English, Spanish, and Hebrew.
He handles all of our scheduling, payments, and receipts.
Aharon's commitment to our organization is seen in his role as a full business partner in Lighthouse Psychology Services.
---
Jezz Stone, M.Sc., Provisional Psychologist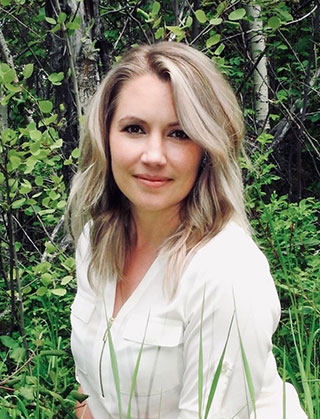 TRAINING:
Practicum in Family Therapy (Calgary Family Therapy Centre
Completed a Masters in Counselling Psychology (U Calgary)
PhD Student in Counselling Psychology (U Calgary)
AWARDS
Queen Elizabeth II Graduate Scholarship (Master's & Doctoral)
AFFILIATIONS
Student Member of The Canadian Psychological Association & Psychological Association of Alberta
Group Facilitator (CanLearn Society)
Group Facilitator for ICU survivors (University of Calgary; Alberta Health Services)
Graduate Teaching Assistant (University of Calgary)
EXPERTISE
Clinical experiences and training in the areas of: ADHD, anxiety, behavioural concerns, child & teen mental health, depression, self-esteem & transitions
Specialized expertise in family therapy, couples & relationships, parenting, school-related concerns
Psychological assessment 
Training in specific types of treatment:

Cognitive and Behavioural Therapy (CBT)
Emotion-Focused Therapy
Narrative Therapy
Family Systems
Humanistic & Interpersonal Therapy
Mindfulness-Based Interventions
Motivational Interviewing & Solution Focused Brief Therapy
---
Maureen Duggan, M.Ed, Provisional Psychologist
TRAINING
Permanent Teacher Certification (AB)
Permanent Early Childhood Specialist Certification (AB)
Masters in Counselling Psychology (U of A)
Post-graduate course work in psychology
Registered Therapeutic Counsellor RTC (ACCT)
AWARDS & NOMINATIONS
Edwin Parr Teaching Award 1989-1990
Excellence in Teaching Award Nominee (Nominated by School Parent Committees 1990, 1991, 1993)
Recipient of I year Professional Leave to pursue internship in psychology (Edmonton Public Schools)
Secured Government of Alberta funding: a) to assist Pregnant & Parenting Teens attending Braemar School, b) for a Writer-In-Residence program at Calder School, c) for an Artist-in Residence Program at Lendrum School
AFFILIATIONS & EXPERTISE
Experienced Private Practice Therapist since 2000
Clinical Experiences and training in the areas of: anxiety, ADHD, autism, child & teen mental health, depression & grief, self-esteem & adjustment concerns, relationship concerns, life transitions & divorce
Training in specific types of treatment:

Cognitive and Behavioural Therapy (CBT)
Humanistic Therapy
Solution Focused Brief Therapy

Former School Psychology & Education Behaviour consultant for Edmonton & area and Northern Alberta serving students with Severe Emotional and Behavioural Disorders, Autism, Learning Disabilities, Vision Impaired, Hearing Impaired, Severe Disabilities, member of the Crisis Intervention Team. (Edmonton Public Schools)
Independent Education/Behaviour/Programming Consultant serving Schools in Northern Alberta
Former Early Education/Early Intervention Consultant (EPS)
Experienced Teacher (K,1,2,3,4,5,6) in classrooms with regular and special needs programming as well as experience teaching in inner-city schools.
Former Counsellor/School Advocate (Braemar High School for Pregnant & Parenting Teens)
Principal Designate (Mayfield School)
Specialist in Early Childhood (K,1,2,3)
---
Sean Colvin, M.Sc, Provisional Psychologist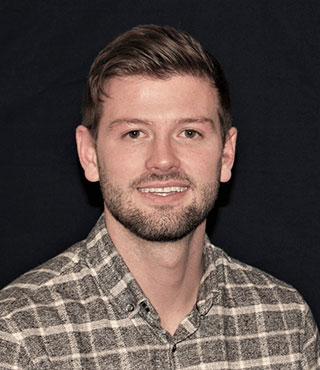 TRAINING
Completed a Master's degree in Counselling Psychology (University of Calgary)
Practicum in Adolescent Mental Health Treatment
AWARDS & NOMINATIONS
SSHRC Graduate Scholarship (U of C)
Holocaust Education Award (MRU)
Al Bohonus Scholarship (for high academic achievement, athletic leadership, and community involvement)
AFFILIATIONS
Member of the Psychological Association of Alberta
Clinician (CanLearn Society)
Family Counsellor (Alberta Health Services)
EXPERTISE
Clinical experience working with adolescents and young adults experiencing ADHD, anxiety, depression, school refusal, school-related challenges, behavioural concerns, and trauma-related concerns
Psychological and psychoeducational assessment
Training in specific types of treatment:

Cognitive Behavioural Therapy (CBT)
Trauma-Focused CBT
Dialectical Behavioural Therapy (DBT)
Emotion-Focused Therapy
Interpersonal Therapy
Group Therapy
---
Vicky Minhas, M.C., Registered Provisional Psychologist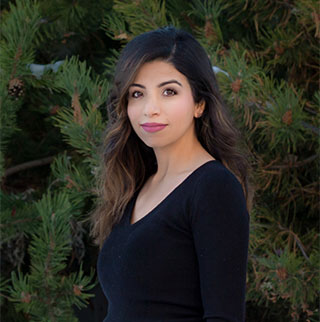 TRAINING
Permanent Teacher Certification (AB)
Masters in Counselling Psychology, (CityU Seattle)
Internship in Young Adolescent Mental Health Unit (Foothills Medical Centre)
Applied Suicide Intervention Skills Training (ASIST)
Therapeutic Crises Interventional Training (TCI)
ACCOMPLISHMENTS & AWARDS
Master of Counselling Psychology Deans list for all semesters
Secured Government of Alberta funding for literacy programs serving adults with disabilities
Community Contributor Award
Scholarship for demonstrating high achievement (U of S)
AFFILIATIONS & EXPERTISE
Instructor (Bow Valley College)
Former Guidance Counsellor and High School Educator (Calgary Board of Education)
Clinical experiences and training in the areas of: ADHD, anxiety, behavioural concerns, adolescent and young adult mental health, depression, self-esteem, school-related concerns, giftedness, special needs programming, adults with disabilities,
Psychological assessment
Training in specific types of treatment:
Cognitive Behavioral Therapy (CBT)
Dialectical Behavior Therapy (DBT)
Narrative Therapy
Solution Focused Brief Therapy
Mindfulness-Based Interventions
Psychoeducational Interventions
Child and adolescent classroom behaviour work in the areas of: assessment and support of Individual Program Plans (IPPs) and Classroom Behaviour Support Plans (BSP), behaviour program implementation for students exhibiting disruptive behaviours, vision impairment or disabilities that interfere with learning
Social skills development for children/adolescent in areas such as: expressing feelings, problem solving, managing conflict, time management, organizational skills, anger management, non verbal communication, expressing feelings, self advocacy
Adult with disabilities: universal design for learning, adult literacy, curriculum and content development, classroom instruction and accommodations
Trainer of community support workers, agency administrators and literacy coordinators in: application of learning strategies and building literacy skills in daily life for adults with developmental disabilities
Member of The Canadian Psychological Association & Psychological Association of Alberta
Member of Calgary Police Advisory Committee